In Nordhausen, the House of Resources Thüringen is located at schrankenlos e. V..
schrankenlos e. V. has been active in refugee social work in Nordhausen and the surrounding area for over 30 years. The association is also a central counselling centre for refugees/supporters and offers workshops on fair trade, migration, racism and sustainability.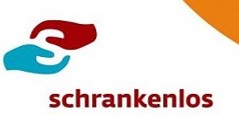 The project is networked with other organisations (e.g. the Thuringian Refugee Council, the One World Network Thuringia, the LAG BnE, migration-specific networks, the North-South Bridges Foundation). Together with the city, the district and the Youth Social Service, they lead the Network for the Integration of People with a Migration Background (NIMM).
The focal points of the "House of Resources Thüringen" in Nordhausen are: Training, Counsultation, project funding and access to infrastructure
On this page you can see which resources you can use at the Nordhausen location.
Contact person:
Chrystelle Rätsch (schrankenlos e.V.)
E-Mail: cr@schrankenlos.net
Telefon: 0174 2098706